Mary Ann Hoberman was born on August 12, 1930, in Stamford, Connecticut to Dorothy (Miller) and Milton Freedman. She attended the Stamford public schools, where she wrote for her school newspapers and edited her high school yearbook. In 1951 she received a B.A. in history from Smith College and, thirty-five years later, an M.A. in English Literature from Yale University.
She married Norman Hoberman, an architect and artist, in 1951. She was twenty and he was twenty-two. After almost sixty-five years of marriage, Norman died in 2015, just before his 87th birthday. Mary Ann continued to live in the house that he designed and built in Greenwich, Connecticut in 1960.
Their four children—Diane, Perry, Chuck, and Meg—are all in the arts in one form or another. Diane is a poet and writer; Perry is an artist; Chuck is an engineer and artist; Meg is a clothing designer. And they have six grandchildren.
Mary Ann passed away following a long illness on July 7, 2023 at her home in Greenwich.  She was ninety-two years old.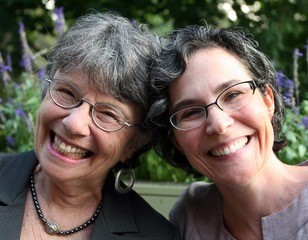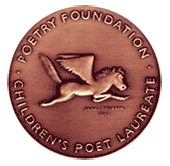 Mary Ann has taught writing and literature from the elementary through the college level. She co-founded and performed with both "The Pocket People", a children's theatre group, and "Women's Voices," a group giving dramatized poetry readings. But ever since her first book was published in 1957, her primary occupation has been writing for children. She received a National Book Award in 1983 and the 2003 Poetry for Children Award of the National Council of Teachers of English. In 2008 the Poetry Foundation named her the Children's Poet Laureate.
In recollecting when she first decided to become a writer, she said this:
"I knew I was going to be a writer even before I knew how to write! I think I was about four years old when I first understood that many of the stories I loved so much had been made up by real people, with real names, rather than having always been here like the moon or the sky. I decided then that when I grew up I would write stories, too, that would be printed in books for other people to read. But meanwhile I didn't wait to grow up or even to learn how to write. I started right away to make up stories and poems and songs in my head, which I told to myself or to my little brother…
"Many years later I did become a writer, just as I had decided back when I was four. I saw my stories and poems and songs printed in books just like the ones I loved so much when I was a little girl. But I still make things up in my head before I write them down. And most of my ideas have originated in memories of my own childhood and in my own early interests and pastimes."
 For further information, see:
Something About the Author Autobiography Series, Vol. 18 (Gale).
Sixth Book of Junior Authors and Illustrators (H.W. Wilson)
Who's Who in America (Marquis)
Speaking of Poets, J.S. Copeland, ed. (NCTE, 1993)