You Read to Me, I'll Read to You:
Very Short Fairy Tales to Read Together
Megan Tingley Books, Little, Brown & Co. • 2004 • 32 pages • ISBN: 978-0-3162-0744-7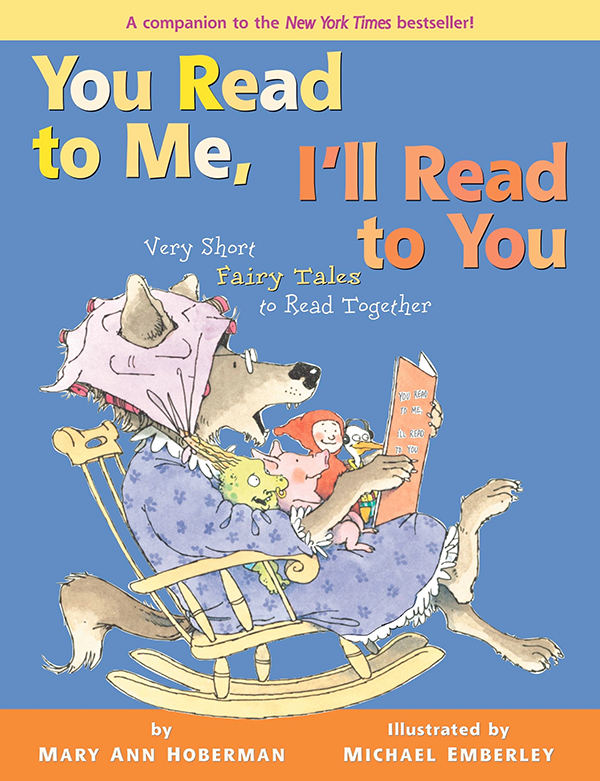 illustrated by Michael Emberley
A 2005 Notable Children's Book in the Language Arts by the Children's Literature Assembly of the National Council of Teacher of English. Also chosen as a 2004 Gryphon Award Honor Book by the Center for Children's Books.
The second book in the best-selling You Read to Me series features new takes on some of the best-loved fairy tales, including "The Three Bears," "Cinderella," and "Little Red Riding Hood." Like the first book, this one consists of short rhyming dialogues, with each character's lines indicated by a different color.
The bouncing rhythms and bubbling rhymes carry new readers along merrily from story to story, while Michael Emberley's lively illustrations enhance the text's humor and high spirits.